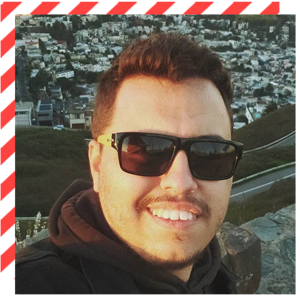 Luccas Oliveira is one of the founding partners of Sailor Studio. He is an animation director and specialist in character animation.
In just over nine years of his career, he was present in several advertising productions directing and animating, including films for Google, Adidas, Coca Cola, Samsung, YouTube. 
He started his career as a character animator for children's series, but over time he moved to the advertising market, where he worked for large agencies, producing prominent campaigns in Cannes and One Show.

Luccas has a degree in Animation, loves cinema, to know new places and to listen and tell trivias.